Key Advantages of MetaFit:
Weld-Free Connection: Eliminating the traditional, labor-intensive welding process in projects around the world was the reason DutchGreenhouses® came to Metazet. The MetaFit solution introduces a faster and less specialized connection method, thereby reducing the overall greenhouse construction time and/or flying in welders to sites around the world.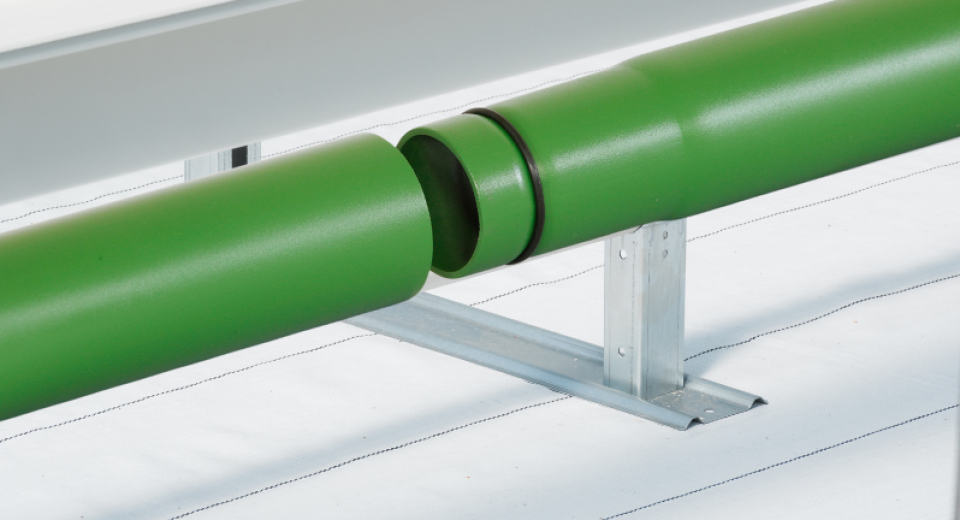 Optimized Construction Process:  Traditionally, screening and electricity works always interfere with the welding of heating tubes. The absence of a necessity for welding at the initial stages of the construction process allows for the postponing of pipe installation to the final stages, presenting distinct logistical and operational advantages. 
Testing & Development
Subjected to rigorous load tests, MetaFit has exhibited equivalent efficacy to a welded joint, ensuring a completely watertight system, even under a sustained load for a duration exceeding 25 years. Initially designed for 51-mm pipes, MetaFit can also accommodate 63.5-mm pipes, offering a versatile solution adaptable to varying pipe diameters across diverse greenhouse projects. With a suite of end pieces and fittings, MetaFit can be easily integrated into existing heating systems and is facilitated for on-site preparation of pipe ends, enabling global installation and sourcing of pipes.
The first project 
Where the development started with a partnership between DutchGreenhouses® & Metazet, the development also ends together, by bringing the concept into action on a commercial greenhouse construction project. Later this year, DutchGreeenhouses® & Metazet will once again work closely together to connect heating pipes without welding for the first time!