Logistics in indoor farming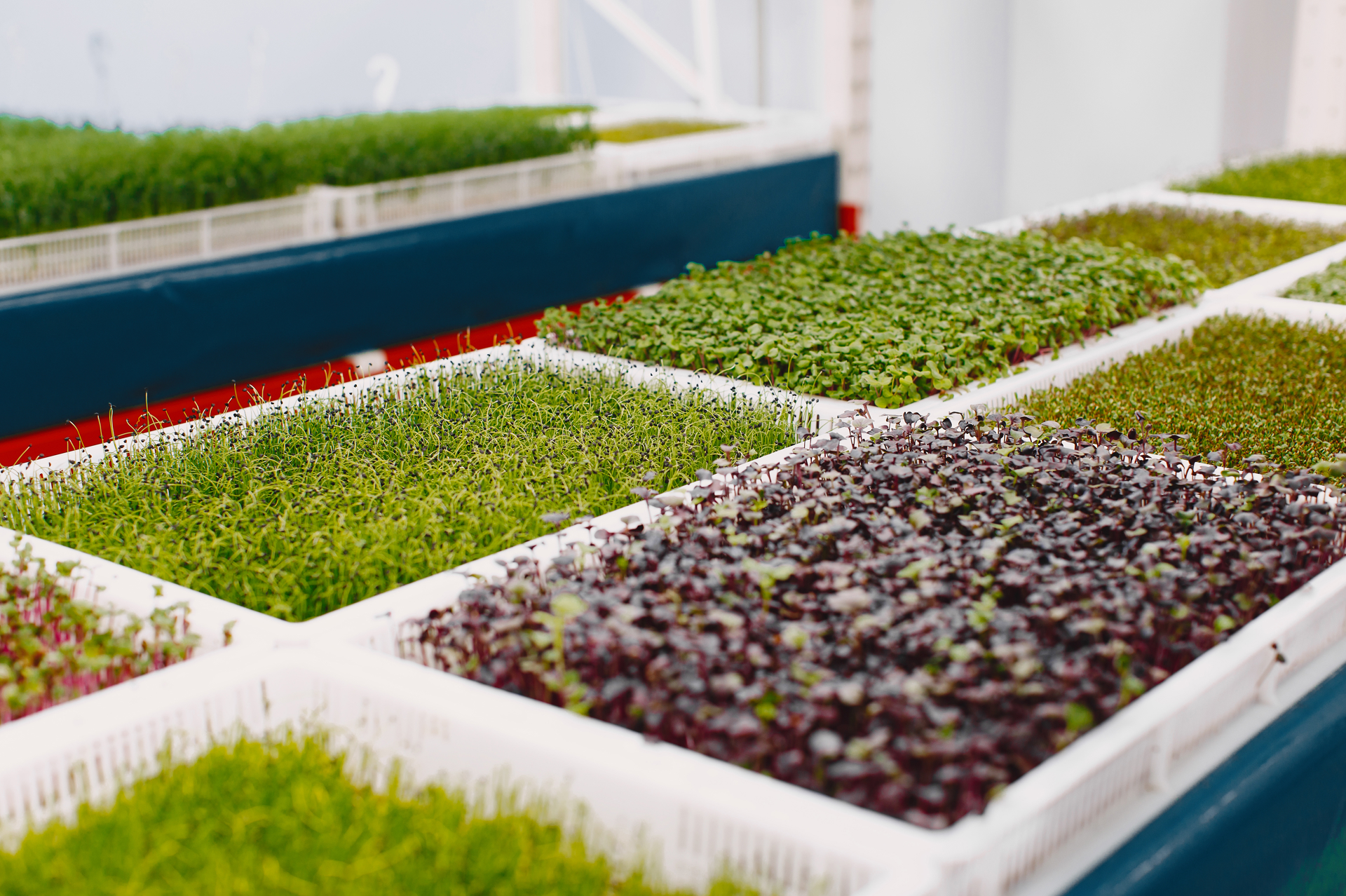 Logistics
One of the key elements of the engineering works performed by the Indoor farming specialists at DutchGreenhouses®, is to minimize the labor impact on the plants. Although there are procedures in place to clean people and clothing before entering an indoor farm, it is still better to keep people out of the growing area so as not to disturb the conditions for the plants and to minimize the risk of contamination.
After seeding, the plants (in trays) will be put into a germination space where the conditions are set for optimal germination of the seeds. These germination room conditions include very high humidity and no light.
For optimal space utilization, the plants are then moved to a propagation area for the young plants to grow in a higher density. At this stage, lighting and irrigation are being applied.
Once the young plants reach a certain size, they are ready to move to the final grow room. DutchGreenhouses® recommends allowing the plants to move through the growing cells, after which they are transported to the harvesting and processing area. The conveyor system can be a bench or a gutter, depending on the building construction and growing preferences.
The internal logistics system is integrated into the building design and combined with the mounting points for the lighting fixtures.
Our experts have extensive experience in designing the optimal logistics flow for plants and people in and indoor farms.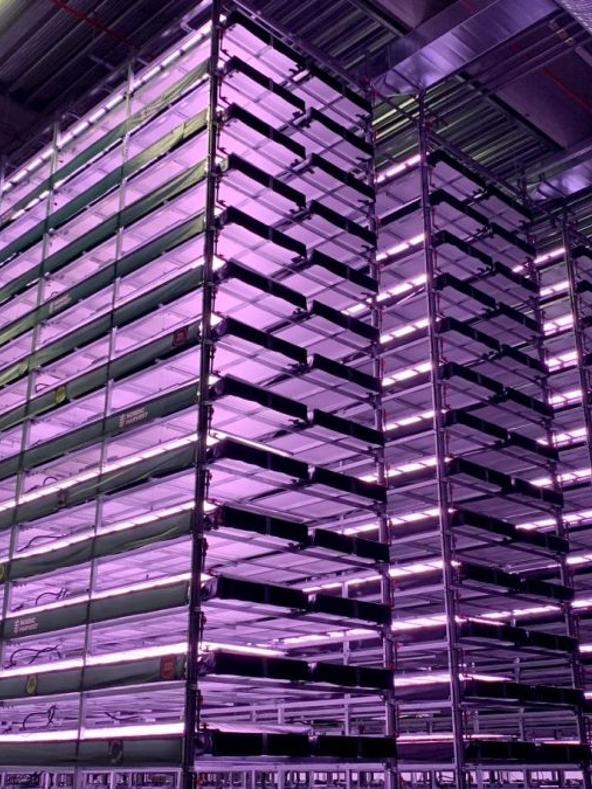 Do you want to know more about indoor farming logistics?
Do you want to know more about indoor farming logistics?
Other indoor farming technology you might find interesting!
Automation
There are many different vertical farms in the world. They differ greatly in, among other things, the level of automation applied. In general, we see that labor is still a large expense in the profit and loss statement of a vertical farm. In addition to the costs, it can be difficult to find (skilled) people who want to work on the farm. Labor also adds a level of risk regarding human error. That is why Dutch Greenhouses supports the implementation of automation in several places within the farm. In this way, operational costs for labor are significantly reduced.
We can find opportunities for automation in the following stages:
Sowing line: Accurate sowing at high capacity is not possible for humans
Transplanting: Moving the young plants from the high density growing trays to mature growing trays (lower density) can be done by hand, but this may contaminate the plant and affect continued growth. In addition, the transplanting machines can also scan the plans for quality and select only the good quality young plants.
Harvesting: When a farm has access to cheap labor, this step can be done manually, but precision harvesting equipment is not that expensive, so it would add value and safe space by automating this process step.
Packaging: Depending on the type of packaging and labor costs, this would be the last step of on-farm automation.