Blackout Screens & Light Deprivation Screens
At DutchGreenhouses®, we understand that optimal crop yield is not just about the right nutrients, watering schedules and greenhouse climate—it is also about controlling the light your plants receive. Blackout or light deprivation screens are installed to allow our clients to manipulate day length and promote bud formation in plants year-round, even when nature does not allow it.
Blacking Out
Blackout screens elimitate outside light factors. Seleting the right light-deprivation screens and using them smartly, can lead to energy savings, but it can also be required to meet regulations.
High Tech fabrics
There is a wide range of screen materials tailored for different light-control requirements. These screens are engineered with a reflective white, black or aluminized top surfaces to deflect incoming light and a black bottom side to absorb excess light, offering a complete blackout solution.
Double Black-Out
For the best results, special double blackout screening fabrics are the best option to achieve optimal darkening and achieve 99,9% blackout. This configuration is particularly beneficial for Cannabis and Chrysanthemum crops between February and October when you want to limit day length without increasing greenhouse temperatures excessively.
Energy Savings
Blackout screens are not just for controlling light; they can also be used for saving energy. The blackout can lead to energy savings between 40-80% when used wisely. Although exact percentages may vary due to many factors, you can expect an annual energy savings of 20-30% when using a single, portable blackout screen with a good seal.
Light Emissions
Blackout screens or light deprivation screens are also used to regulate light polution. When artificial lights are turned on when the sun is yet to rise or is already set, neighbors and nature can experience problems. Especially when multiple greenhouses are built close together. In The Netherlands and Canada, there are special regulatory requirements and restrictions for this light pollution.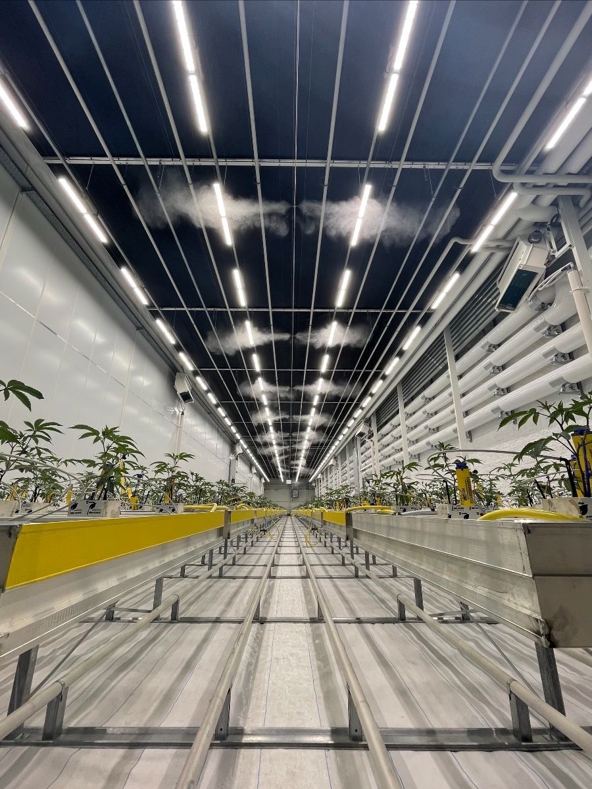 Do you want to know more about light deprivation screens?
Do you want to know more about light deprivation screens?
The three most commonly used screens