Indoor Farming Grow Lights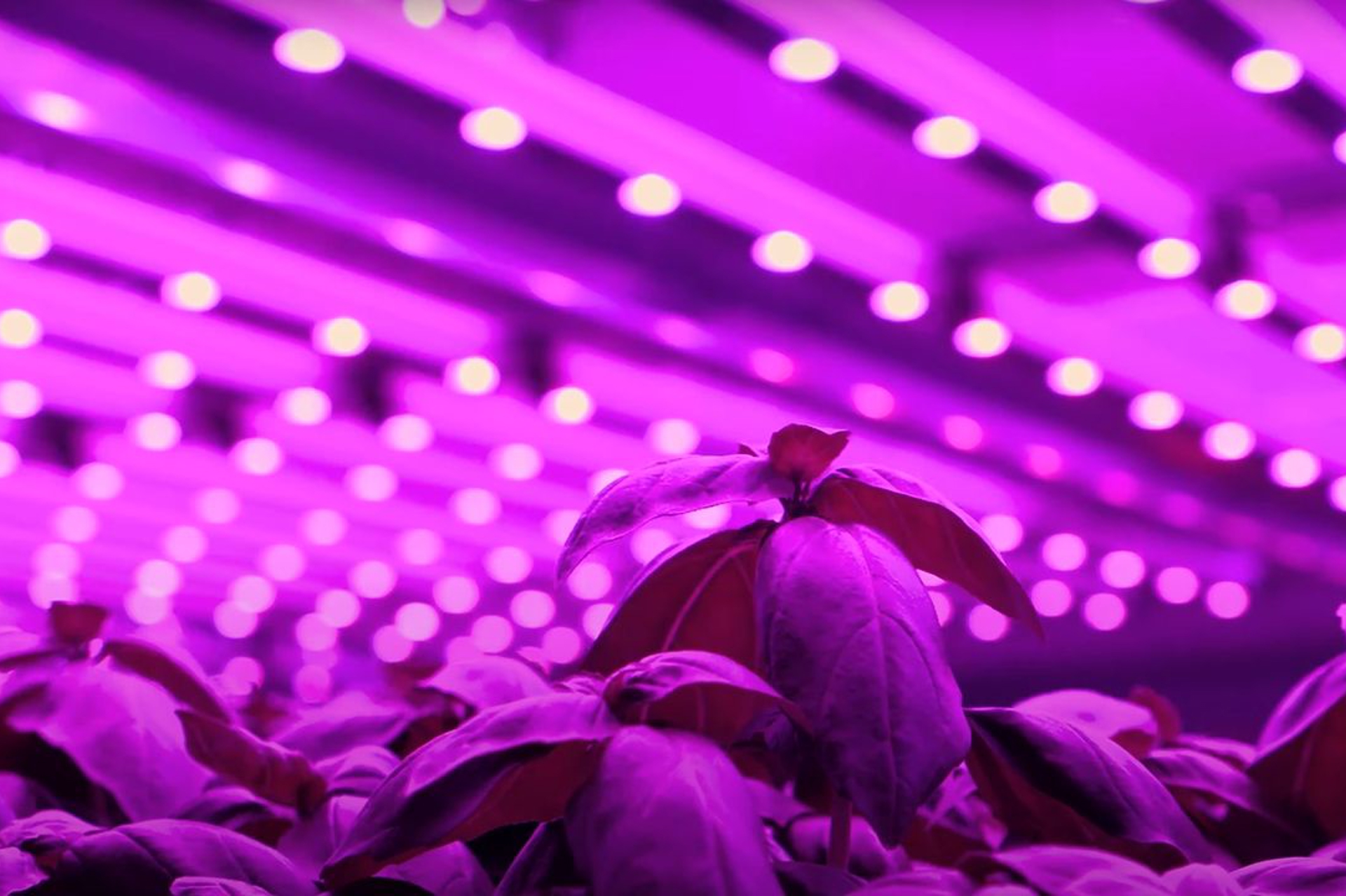 Grow Lights
Japanese vertical farms used fluorescent tubes in their first generation of vertical farms. The disadvantage of this lighting technology is the extreme heat development of the lamps, which results in extremely high costs for climate control and production problems.
Over the past decade, the development of LED (Light Emitting Diode) technology has revolutionized indoor farming and opened up a abundance of new possibilities. This transformation in agricultural lighting has significantly improved the efficiency, sustainability, and flexibility of indoor farming operations.
When we talk about Light recipes, we mean a combination of:
Light intensity
Light intensity is the light output that is dosed to the plants. This is linked to the plants grown in the facility. There is a certain light level range that can be applied to crop varieties. The light level must also be facilitated with the correct climate settings to prevent negative effects on the plants.
Light hours
This concerns the strategy when the lights come on. A minimum (and sometimes maximum) number of lighting hours must be applied. This can also be related to energy costs during the day to reduce energy costs.
LED Spectrum
Light spectrum is the use of multiple colors of light in a combination that is most efficient for plant production. Each color within the spectrum has a certain effect on the plants and a grower must find the optimal combination based on the growth process and the yield and plant quality. Thanks to recent technical improvements, it is possible to apply a dynamic lighting recipe, where the light spectrum can be changed during the day for further optimization.
DutchGreenhouses® works with the best suppliers and has in-house expertise in the field of LED lighting. We can advise you or be a sparring partner for your agronomist to come to the right lighting solution.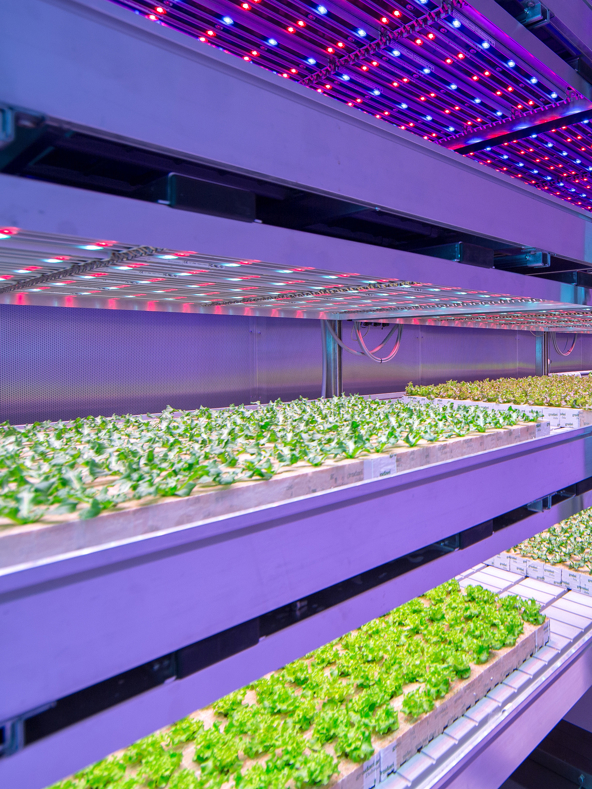 Do you want to know more about grow lights in indoor farming?
Do you want to know more about grow lights in indoor farming?
Light Design
Based on the preferences and lighting conditions chosen by the grower, we are able to create a detailed lighting plan. This plan focuses on the uniformity of light distribution across the growth layer to prevent areas with lower light levels from resulting in non-uniformity of growth.
When drawing up the lighting plan, we examine the other system parts and components for possible reflection values.
Signify Partnership
DutchGreenhouses® believes in technical advantages and works together with Signify when it comes to lighting solutions. In addition to the quality of the lighting fixtures and components, Signify has shown itself to be more innovative and a strong market leader in the vertical farming segment.
The partnership means that we work closely with Signify to validate our calculations and look for smart solutions together. We also discuss potential yields and other qualitative product aspects arising from research conducted at the Signify Growwise research center in Eindhoven.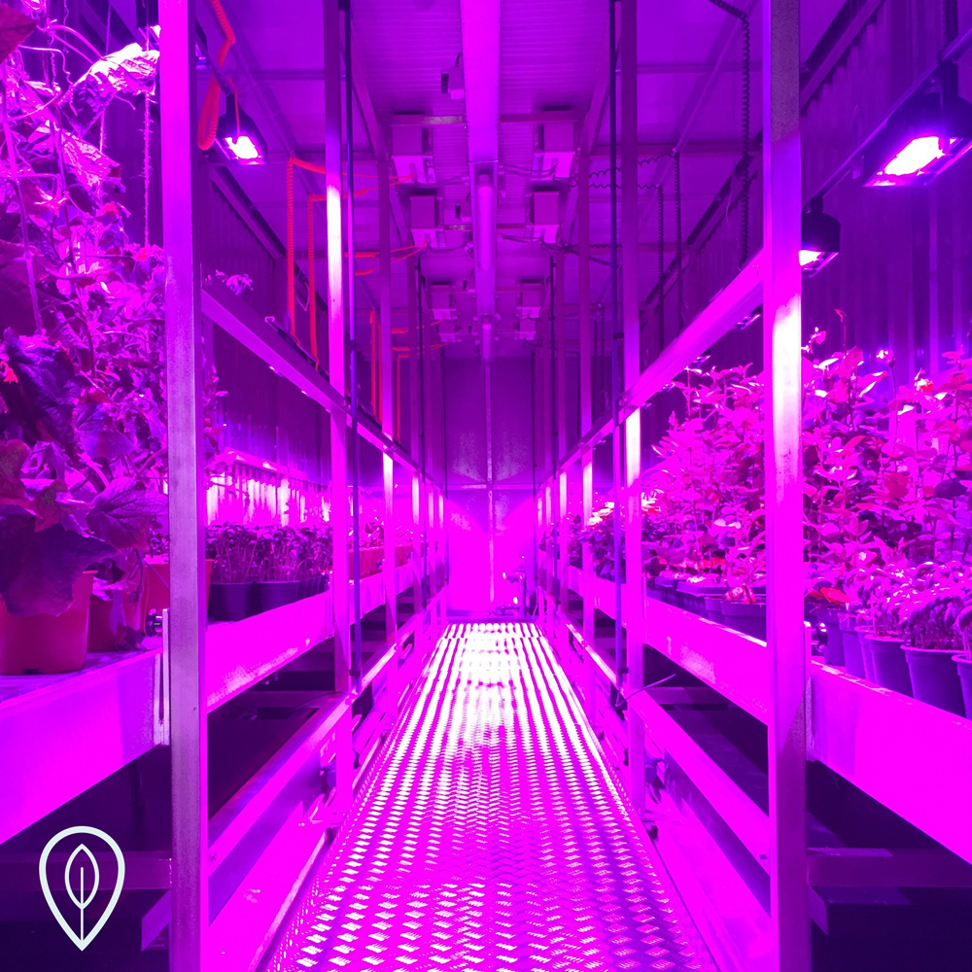 Other indoor farming technology you might find interesting!