Greenhouse Climate Control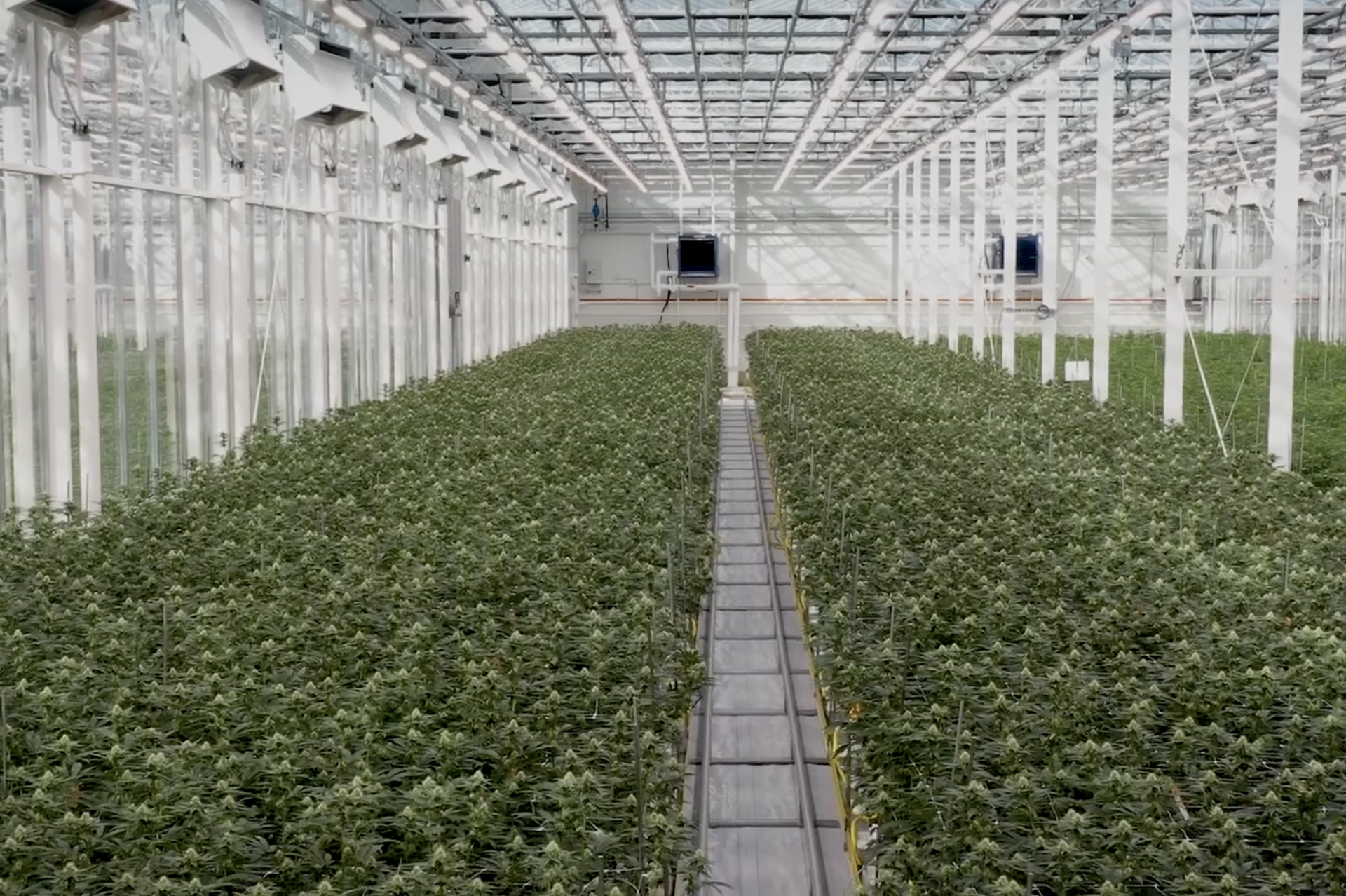 Sustainable and Efficient Climate
Control over your greenhouse climate is crucial for achieving optimal and sustainable growing conditions in modern horticulture. In Dutch greenhouses, when it comes to external conditions, an integrated approach is needed, using advanced – and less advanced – technologies to create stable, energy-efficient environments in which plants can thrive. On this section of the website you will find our toolbox with climate systems that we integrate into greenhouse projects to create an efficient climate control solution.
Future-proof climate control
Getting your greenhouse climate right is what DutchGreenhouses® does like no other.
Sustainable and Efficient Climate Management
Efficient and sustainable climate management in greenhouses is crucial for maintaining balanced conditions conducive to plant growth. It involves leveraging innovative and energy-efficient solutions and natural resources, focusing on optimal humidity, temperature, and CO2 levels. This approach not only fosters plant health, but also promotes conservation of energy, contributing to the development of sustainable agriculture.
Precision and Homogeneity in Climate Control
Attaining precision and uniformity in climate control is essential to facilitate uniform growth and alleviate plant stress. Integrating cutting-edge sensors and control systems allows for meticulous monitoring and adjustment of the greenhouse microclimate. This ensures an uniform distribution of light, heat, and humidity, creating consistent and ideal growing conditions throughout the greenhouse space.
Energy Conservation in Climate Control
A core strategy in advanced greenhouse climate control is maximizing energy efficiency. Utilizing innovative screening installations optimizes the use and distribution of solar energy, minimizing reliance on external heating systems. These installations are meticulously designed to enhance light penetration and prevent any obstruction to plant growth, while state-of-the-art cooling and dehumidification systems manage internal conditions with minimal energy use.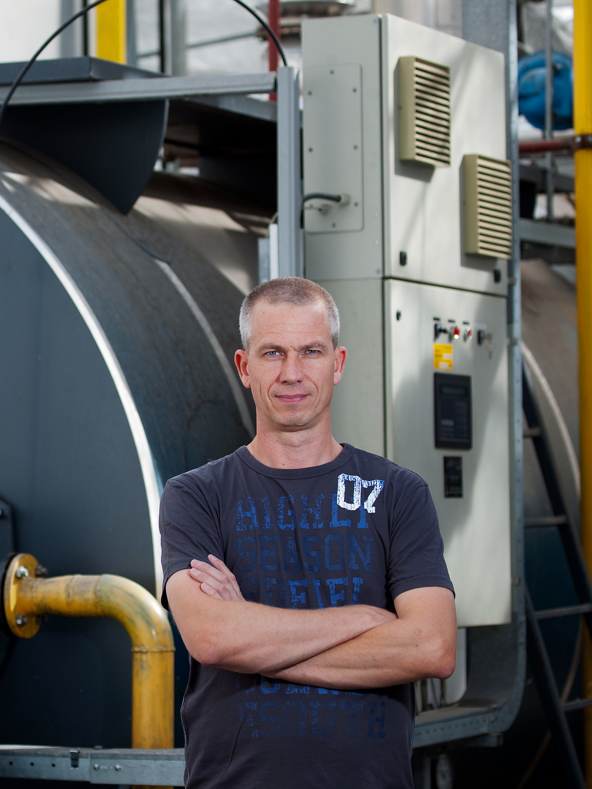 Learn more about the optimal climate for you greenhouse
Learn more about the optimal climate for you greenhouse
Reducing energy and CO2 consumption
Creating a climate in greenhouses, costs energy. With our climate technology, we can control temperature, humidity and light intensity. CO2, however, is also a critical component for photosynthesis in the plants. CO2 intake of crops goes hand-in-hand with temperature, humidity, light intensity and irrigation. CO2 enrichment allows you to provide the plants with the desired levels of CO2 for optimal plant growth.
Importance of CO2 
The chemical equation for photosynthesis (read plant-growth) is 6CO2+6H2O→C6H12O6+6O2. This means that with six parts of carbon dioxide and six parts of water under the influence of the right amount of light and the right greenhouse climate, plants create glucose and oxygen. Oxygen is a byproduct, whereas glucose is a single sugar that is important for energy production and creating new structures inside plant cells: plant growth.
Limiting air-exchange 
Ventilation in greenhouses is one of the oldest and by far the single most used factor to control greenhouse climate. It is used to lower temperatures and control humidity by drawing warm, moist air out through the roof and replacing it with (normally) colder air of lower humidity, thus lowering absolute humidity.
CO2 & Climate Control
Limiting the opening of ventilation windows is critical in managing energy usage. It is not only climatized air that escapes through ventilation windows, but also CO2. Because it is desirable that levels of valuable CO2 are kept as high as possible, air exchange should be kept to the absolute minimum while maintaining appropriate temperature and humidity set points.
Semi-closed greenhouses and fully closed greenhouses are the solution to enable precise control over air exchange. By using forced air exchange through air-handling-units or with a climate-corridor, valuable CO2 and valuable climatized air can be contained in the greenhouse as much as possible, whilst benefitting from the outside climate to control air inside of the greenhouse.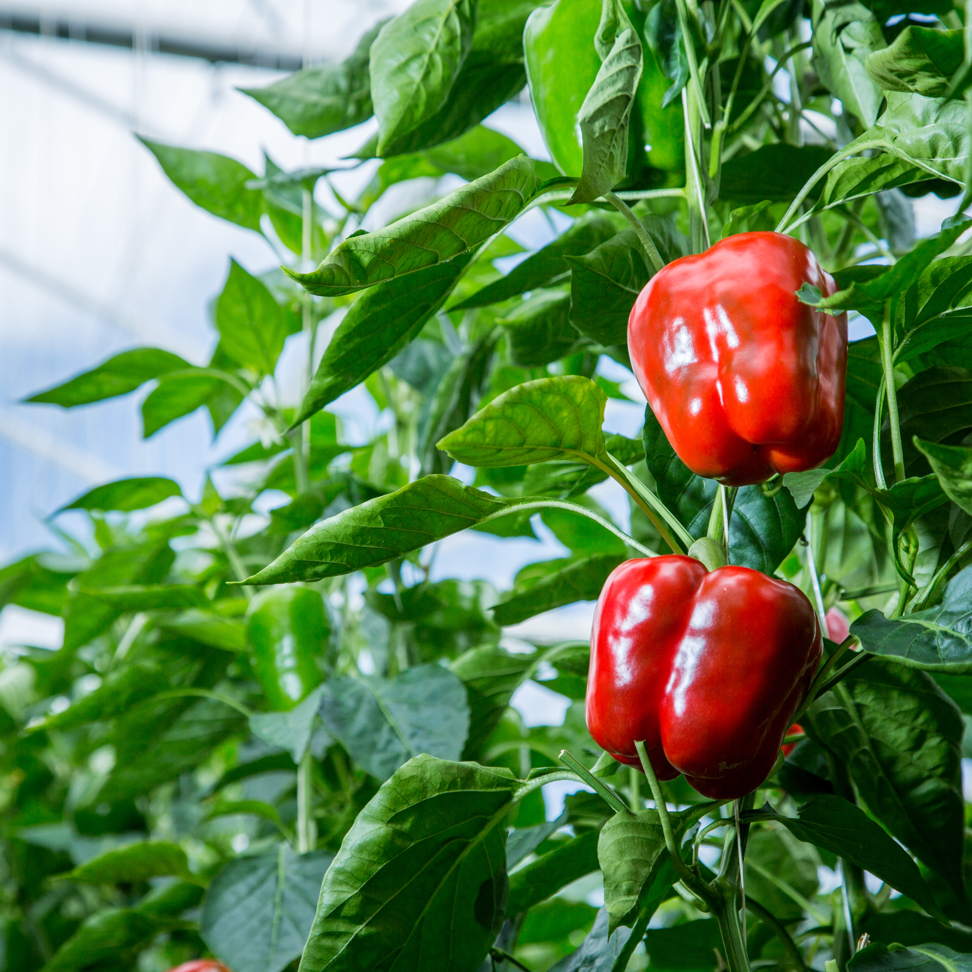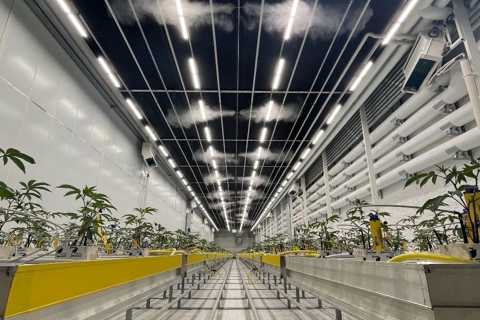 Creating the perfect climate with HortiCoolers
Achieving optimal and consistent climate conditions effortlessly. With HortiCoolers you can cool down, heat-up, and dehumidify the greenhouse climate in the most homogeneous way. Enhancing both quality and yield.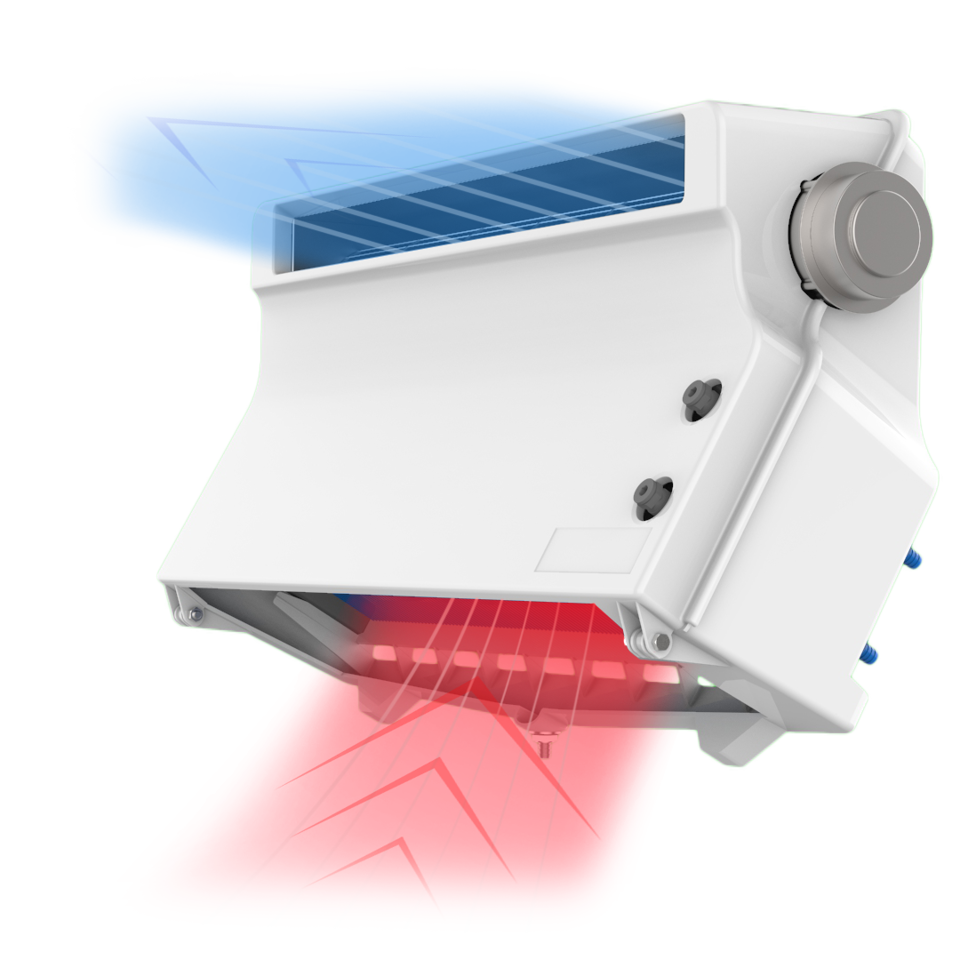 Heating, Cooling & Humidity control